Mailelani - Turmeric Balm
Regular price
Sale price
$25.00 NZD
Unit price
per
Mailelani Turmeric & Beeswax balm is made of organic coconut oil, natural local beeswax, cold-pressed avocado oil, cold-pressed tamanu oil, turmeric root and peppermint essential oil.
50gm
Use Turmeric & Beeswax balm to cleanse wounds, reduce inflammation and promote healing.
Mailelani Turmeric-Beeswax balm was first formulated for our children, to fight their cough or skin irritations. Soon family and friends were all using it.
Some ideas:
• moisturizing cuticles, elbows and other dry skin patches, especially in the winter
• prevent hands from cracking
• heal extremely dry/cracked skin
• prevent diaper rash
• for cough and chest discomfort
• anti-inflammatory for the relief of sore joint and swelling
• helps to reduce fungal issues and infections
• to treat acne
Caution. Turmeric. Please do keep in mind that turmeric is highly saturated in color and may stain your clothing. It is the ingredient that gives curry its color.
Apply a small amount to the affected area, Apply as frequently as you desire.
Share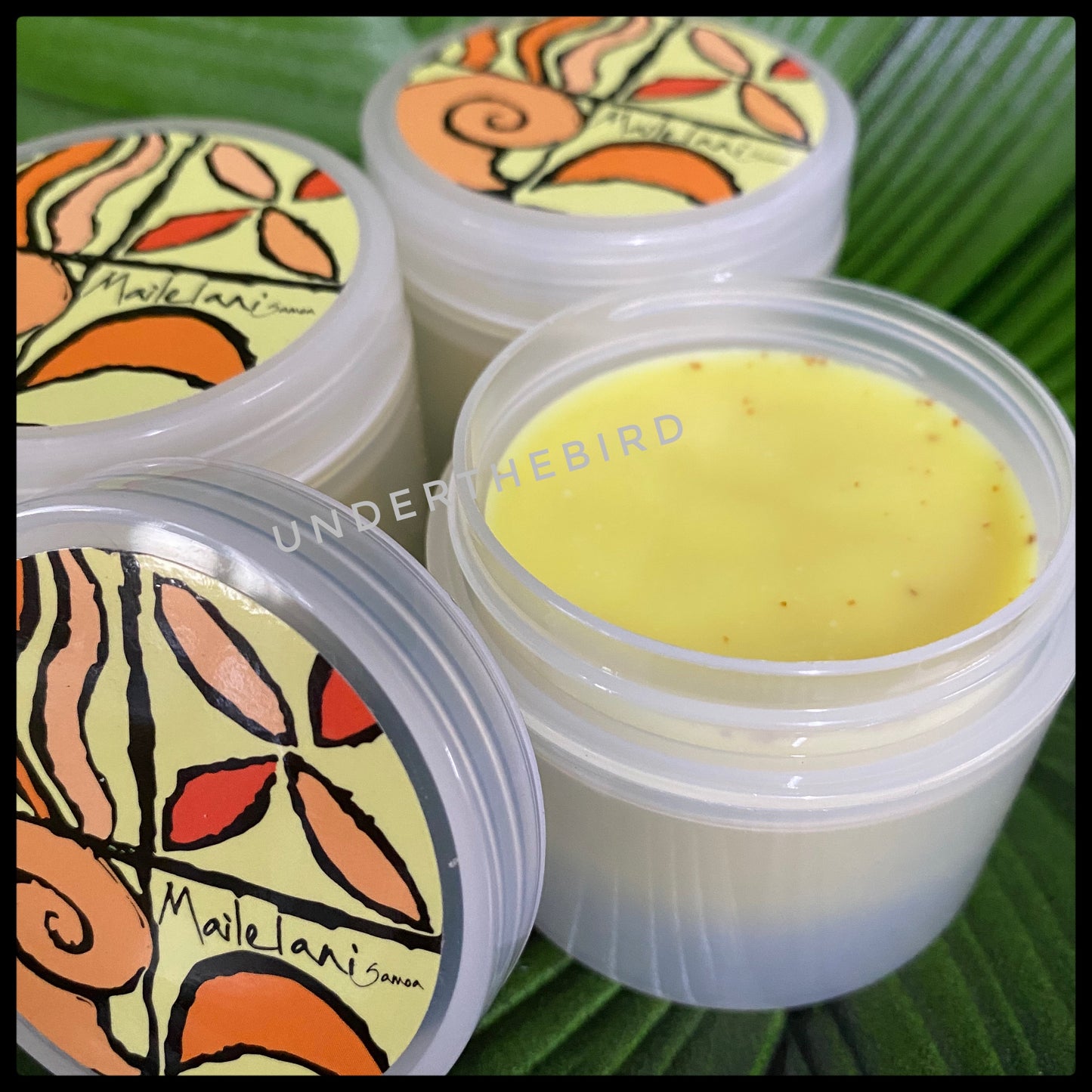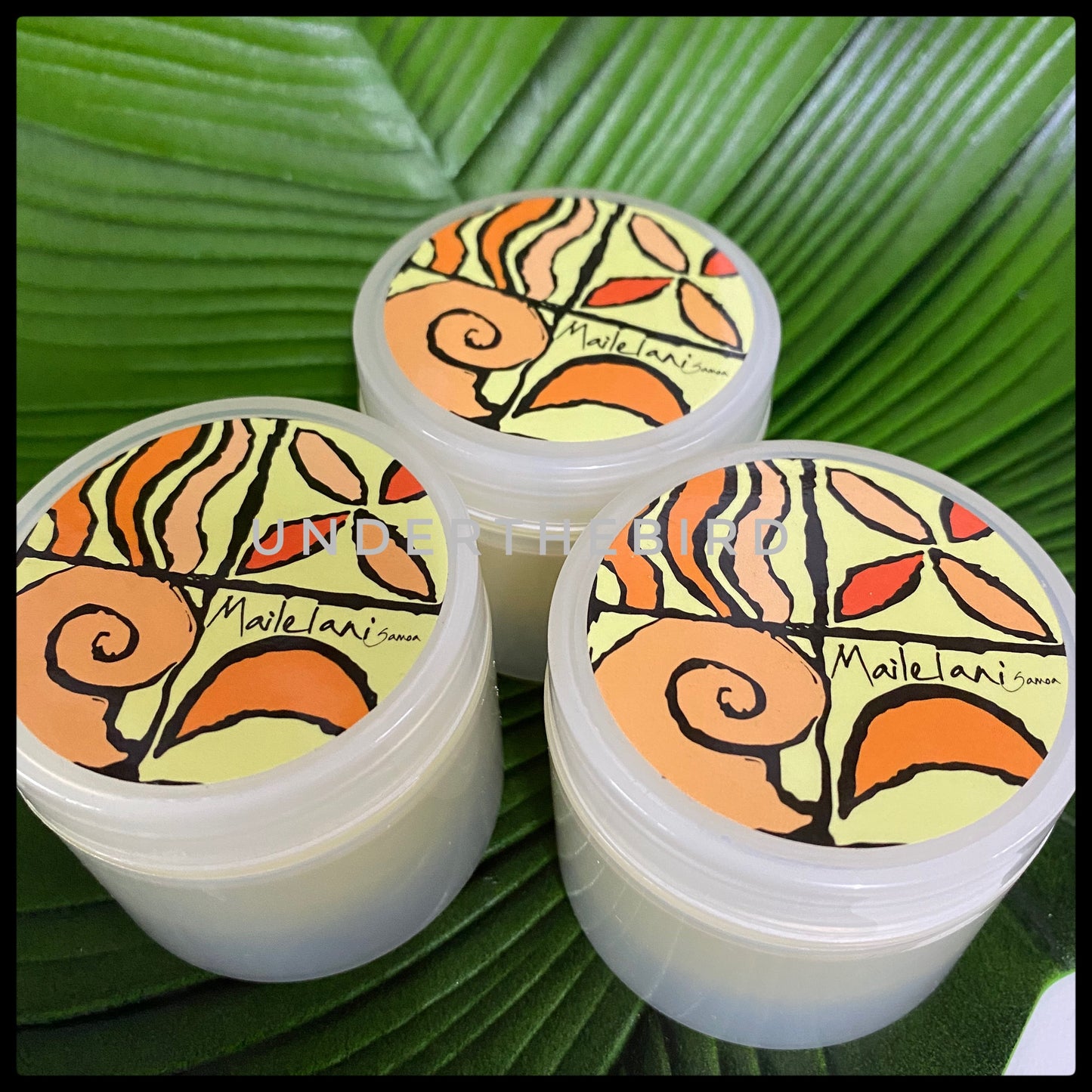 Turmeric balm
Love it, used it when I was in Samoa and glad I can get here now
Best healing balm ever
I have used this for a few years now. I was lucky enough to receive a few jars as a gift. It is my first aid kit on a pot.
Any ailment I get I always reach for this and it soothes and heals.
My dog even had a malignant tumor that was growing. While we waited for surgery I applied this balm and covered it with a bandage a few times a day, every day and it went away within 2 weeks! Highly recommend!
An awesome product for eczema or dry skin.. I used it on my granddaughter and I will not use any other lotion now.